Think Pink: Buying Pink LED Neon Signs
Oct 14, 2020
Read More
Vibrant, fun, and full of attitude, this rosy hue isn't just for the ladies. Add a pretty pastel accent or a pop of electrifying color with our quick guide to buying pink neon signs.
Light or Dark Pink: Choosing the hue
Since LED technology has become less expensive and more customizable, shopping for pink neon signs is even more fun. We offer dimmable neon signs made from LED lighting instead of glass tubes filled with gas. Not only does it make them safer and easier to use, it enables us to offer several shades of everybody's favorite color - neon pink.
At yellowpop, we start with two base colors of pink LEDs. Girl pink is a lighter, luminous pastel pink that reads as tinted white in the center and pink in the highlights. Hot pink is a more classic neon pink with deeply saturated color. Keep in mind that the shade can be tailored further based upon the jacket color (outer casing) you select.
Off Hours: Choosing the jacket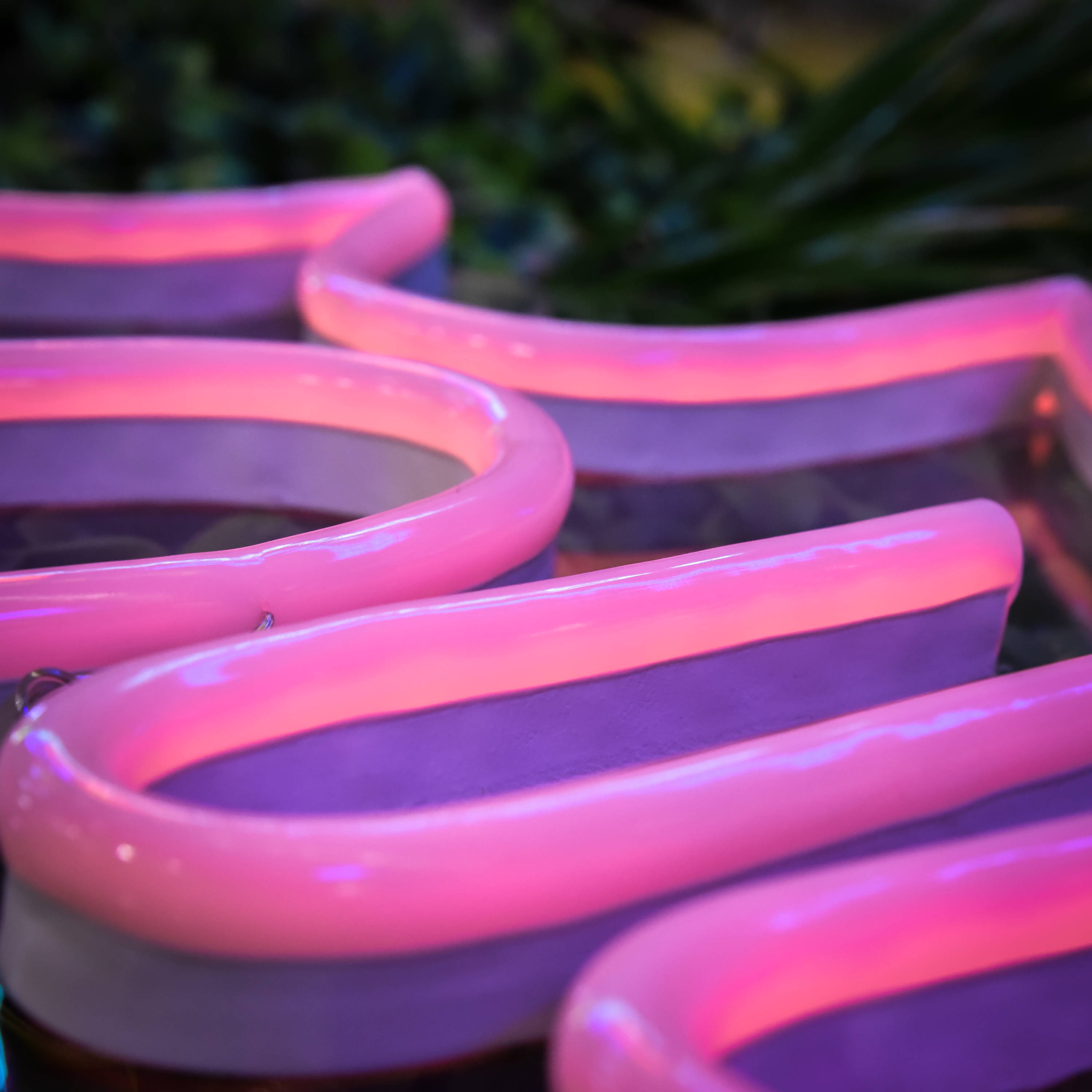 Looking to customize the color of your pink neon sign? The jacket that protects the LED light strip offers a way to tweak the color of pink to your taste. The first consideration for selecting a jacket is how it will look turned off. Do you want your sign to appear pink or white when it's powered down?
The second consideration is the intensity of the pink. By adding a white jacket, the light will be softer and lighter as it passes through. By adding a colored jacket, the pink will become richer and more intense. Paired with its standard dimming feature, jackets help you create the perfect pink neon sign for your shop or home.
Taking Shape: Choosing the design
When it comes to color, we're equal opportunity. Pink neon for all! We want to help color your world and shape it too. Whether you're looking for your favorite quote in pink script or something that illustrates your unique point of view, a pink neon sign is a creative way to showcase your personality. Put a playful ode to the Sunset Strip in your party pad or an inspiring quote above your bedroom mirror.
Customizing an LED neon sign is easy breezy with our online sign builder. Choose your size, pick your color, and add your own personal image or text. The possibilities are almost endless when you design a neon sign that's made to order. Our collabs only come in the colors chosen by the artist, but most signs from our regular collection can be created in the color that calls to you (pink perhaps?).