Celebrating Black Art: 7 inspiring artists on the rise
Mar 4, 2021
Read More
In honor of Black History month, we're sharing the artists who inspire our team.
From a roller skating phenom with West African roots, to visual artists collaborating with the world's biggest fashion brands, art of the African diaspora is more recognized than ever. And it's about time.
At yellowpop, we're champions of creativity in all of its shapes, colors, and forms. And our international team brings together a diversity of backgrounds and ideas. We love art and the people who make it - from every corner of the globe. We're excited to share the work of these activists and artists, and hope they bring some inspiration to you too.
Adam Pendleton: Text and context
When your first major collector is another artist, you know you're onto something good. For Adam Pendleton, that collector was Sol Lewitt, who discovered Pendleton's work on a chance gallery visit. Over the past 15 years, the young artist has brushed up against art movements ranging from Dada to Minimalism, and is best known for his text heavy screen printed works. His practice includes video and performance, and his subject matter explores social movements, activism, and African American literature.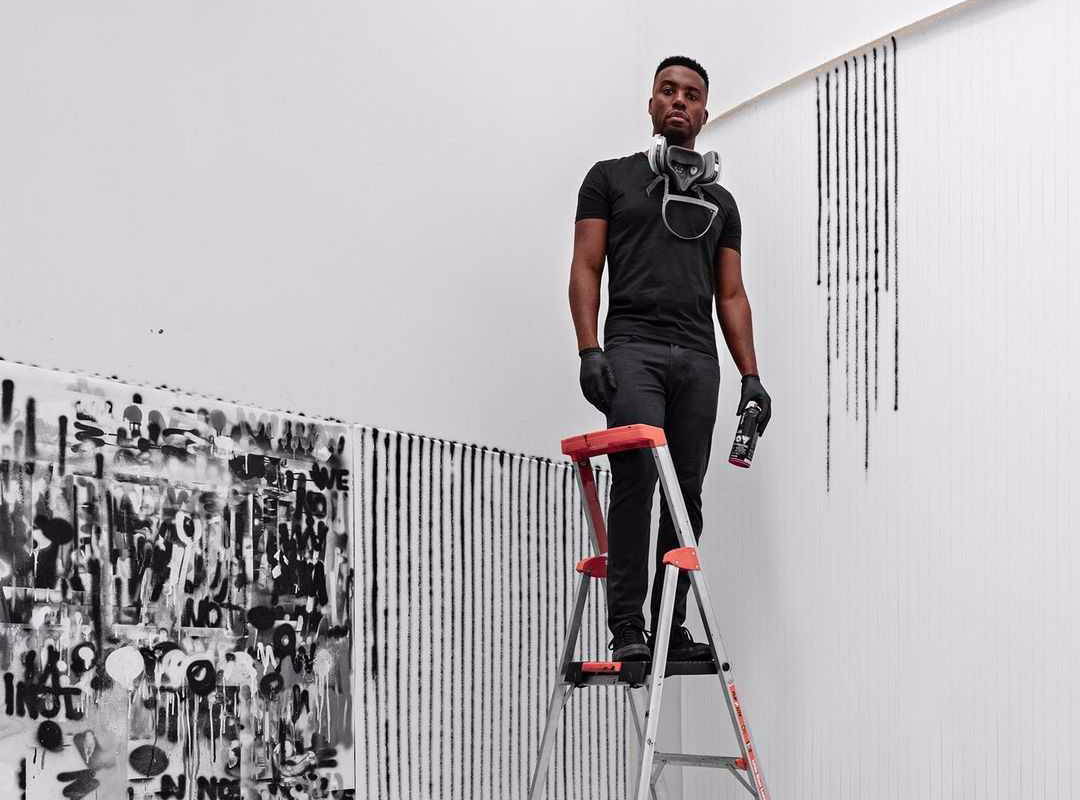 Nina Chanel Abney: The Black Gaze
Nina Chanel Abney tackles controversial subjects through her "bracing use of color" and "unapologetic scale." From incarceration and police brutality, to consumerism and cultural stereotypes, Abney uses her platform to spur conversation. Her spray painted murals and studio crafted monotypes pack color, pattern, and form into pieces that move at the speed of the internet and the "barrage of everyday events."
Virgil Abloh: Interdisciplinary design
Inspired by Bauhaus sensibilities and Mies van der Rohe, Virgil Abloh fuses art, craft, and design. The African American architect and artist rose to fame in the fashion world when he founded the luxury streetwear label Off White. A few years later, he took the helm as the artistic director of menswear at Louis Vuitton. In addition to raising funds for AIDS relief and continuing his fine art practice, Abloh has shared his insights through Stanford University's New Spaces of Justice course.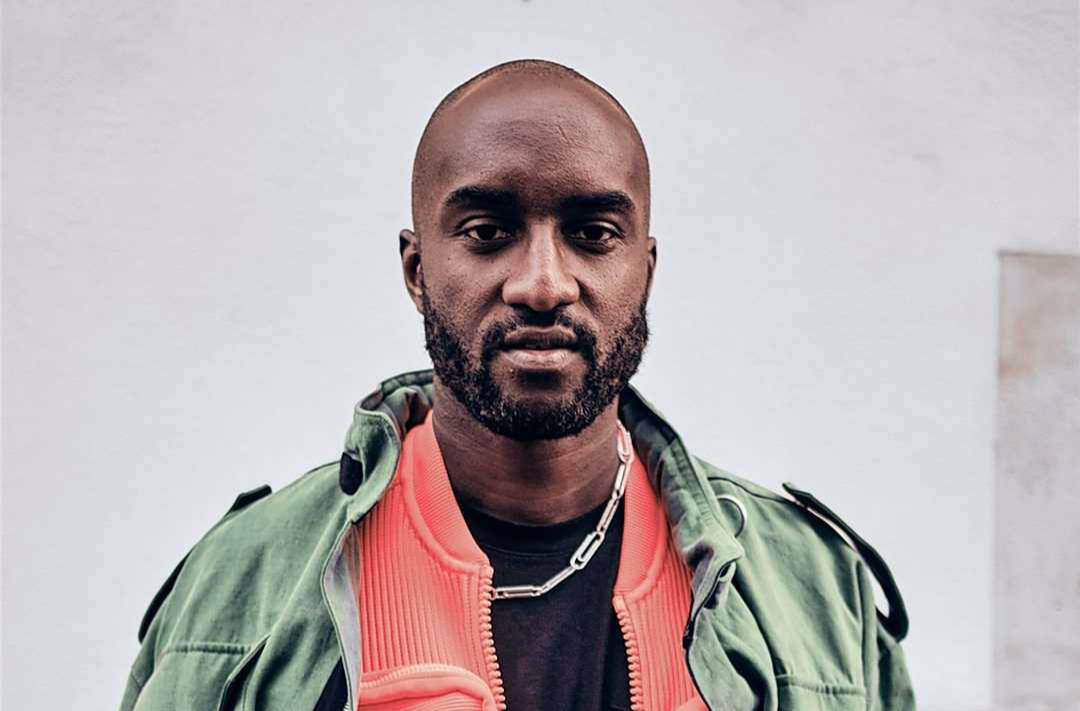 Oumi Janta: Art on wheels
For Senegal born, Berlin based creator Oumi Janta, becoming an overnight sensation was quite a surprise. After a video of her roller skating went viral, her fun, colorful feed had a lot more fans (including a few skate-curious celebs). From casually practicing at an abandoned airport, to showing off her moves in a flashy Cosmo spread, the past nine months have been one hell of a ride. A ride full of cool jams, throwback style, and joyful energy, that is. Exactly what we all needed during the pandemic.
Miranda Barnes: Subtle storytelling
Through the lens of Miranda Barnes, the story of Black America unfolds. From her Caribbean ancestry and childhood in New York, to her work in Texas and the greater South, intimate glimpses of communities and culture shine through. She's been tapped by brands like Calvin Klein and Apple for brand storytelling, and major media outlets like Vanity Fair, The New York Times, and Vogue. Barnes is a graduate of John Jay College of Criminal Justice in New York City.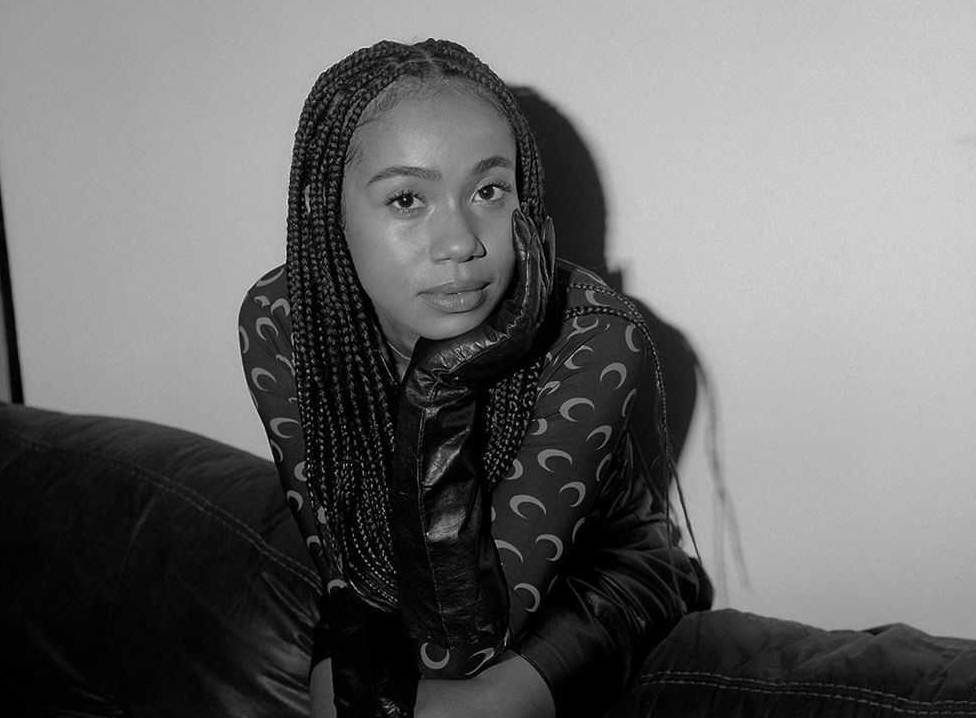 Derrick Adams: Color and identity
To Derrick Adams, exploring the African American experience takes many forms. His interdisciplinary practice "probes the influence of popular culture" on identity, nodding at both history and the modern condition. His Floater series, a group of boldly colored paintings featuring Black Americans at the pool, strikes a political note in the second age of cultural revolution. Similarly, his video and performance art pieces pluck at hard questions around race in America.
Shantell Martin: Finding your line
Shantel Martin draws on everything. Paper. Walls. Household objects. Her clothes. Though her vision wasn't immediately clear, she took a note from the craftsmen of Japan (where she once lived). Persistence and patience pay off. Her sense of playfulness and commitment to drawing freely have coalesced into a line that's instantly recognizable as hers. Martin has collaborated with Adidas on a line of sweatshirts, tees, and sneakers, and has even dabbled in neon as part of her work with the Whitney Museum.