That Holiday Glow: Neon gifts to wow everyone on your list
Dec 3, 2020
Read More
Whether you're a self-described Santa fanatic, or Mariah Carey's Christmas album makes your ears bleed, there's no denying the magic of holiday lights. At yellowpop, we know the power of perfect lighting any time of year. Give them a glow that will last long after the eggnog is gone. From Grandma and Grandpa to your girl squad, we've thought of everyone on your list.
For the Wine Mom: La Dolce Vita
Now more than ever, moms need their wine (and their shrine). They've held it together through one crazy year, keeping up with epic lines at the supermarket, endless video conferences, and (gasp) even homeschool. Give Mom a taste of the sweet life with our La Dolce Vita sign, and show your appreciation for all she does. Bonus points if you throw in a nice bottle of wine.
La Dolce Vita from the yellowpop core collection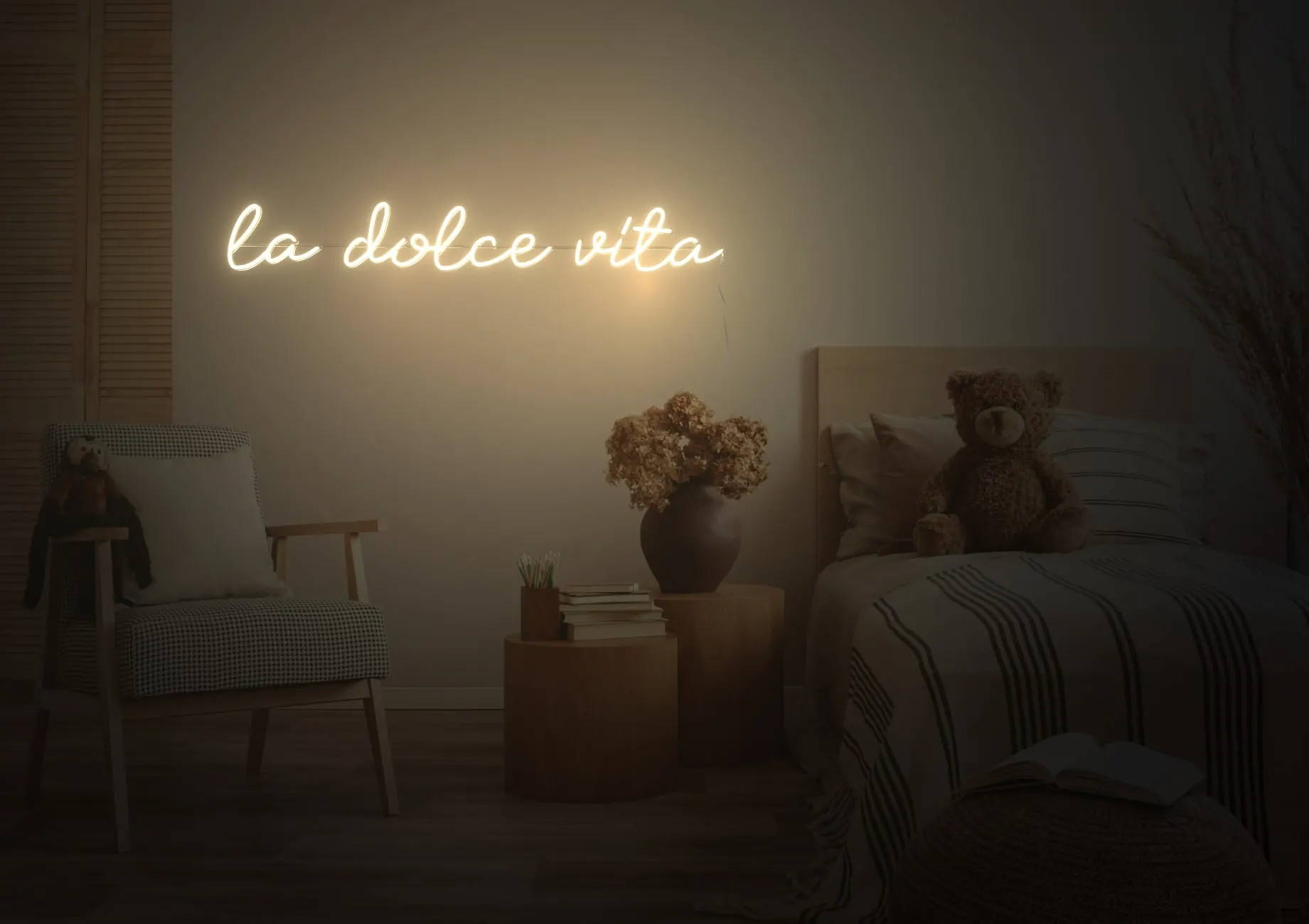 For the Master Chef Dad: Lobster
We all know a dad who wows with his culinary prowess, indoors and out. From the kitchen to the grill, he's a master of heat and flame. He already has every gadget he needs, so why not something to hang in his favorite room? Give Dad a lobster neon sign and celebrate your family's master chef.
Lobster from the yellowpop core collection
Your ladies are everything. They're down to kick it in sweats and binge a few too many episodes of Feel Good. When it's time, they'll be the first to dress it up and hit the town. They've got great taste in clothes (and occasionally men). For your chosen family, your ride or die gals, our Girl Gang neon says it all.  
Girl Gang from the yellowpop core collection
For the Eco-Conscious Pal: Mother Earth    
If they spend their days off marching for climate change and volunteering in national parks, we've found the perfect fit. Designed by artist Kelly Dabbah, this eco-friendly LED neon sign uses only 20% of the energy of elemental neon. Gift them Mother Earth and show the planet some love in more ways than one.
Mother Earth from the Kelly Dabbah collection
For the Princely Little Bro: Crown
If he's the reigning champ of inside jokes and friendly sibling rivalry, it's about time to outfit your little bro's room with a crown. We know, it's hard to admit defeat, but the sooner we can accept it, the sooner we can move on. This year, surprise him with a gift that lets him know he rules (for now), then challenge him to another game.  
Crown from the yellowpop core collection
For the TikTok Obsessed Sis: Angel & Devil
When social media starts to make you feel old, it's time to call on a pro. Explaining the finer points of TikTik is what sisters are made for. Surprise your social media obsessed sibling with our Angel & Devil neon sign. You won't have to learn any new dance moves to get street cred, TikTok heartthrob @lilhuddy has the same one.
Angel & Devil from the yellowpop core collection
---
For the Hip Grandparents: What Goes Around
Some sayings are better than others, and in this case, it depends on who's on the receiving end.
What Goes Around Comes Around is for the parent who wished you'd have a child "exactly like you," or for the grandparent whose wisdom finally makes sense. As they say, it's an old one, but a good one.
What Goes Around from the yellowpop core collection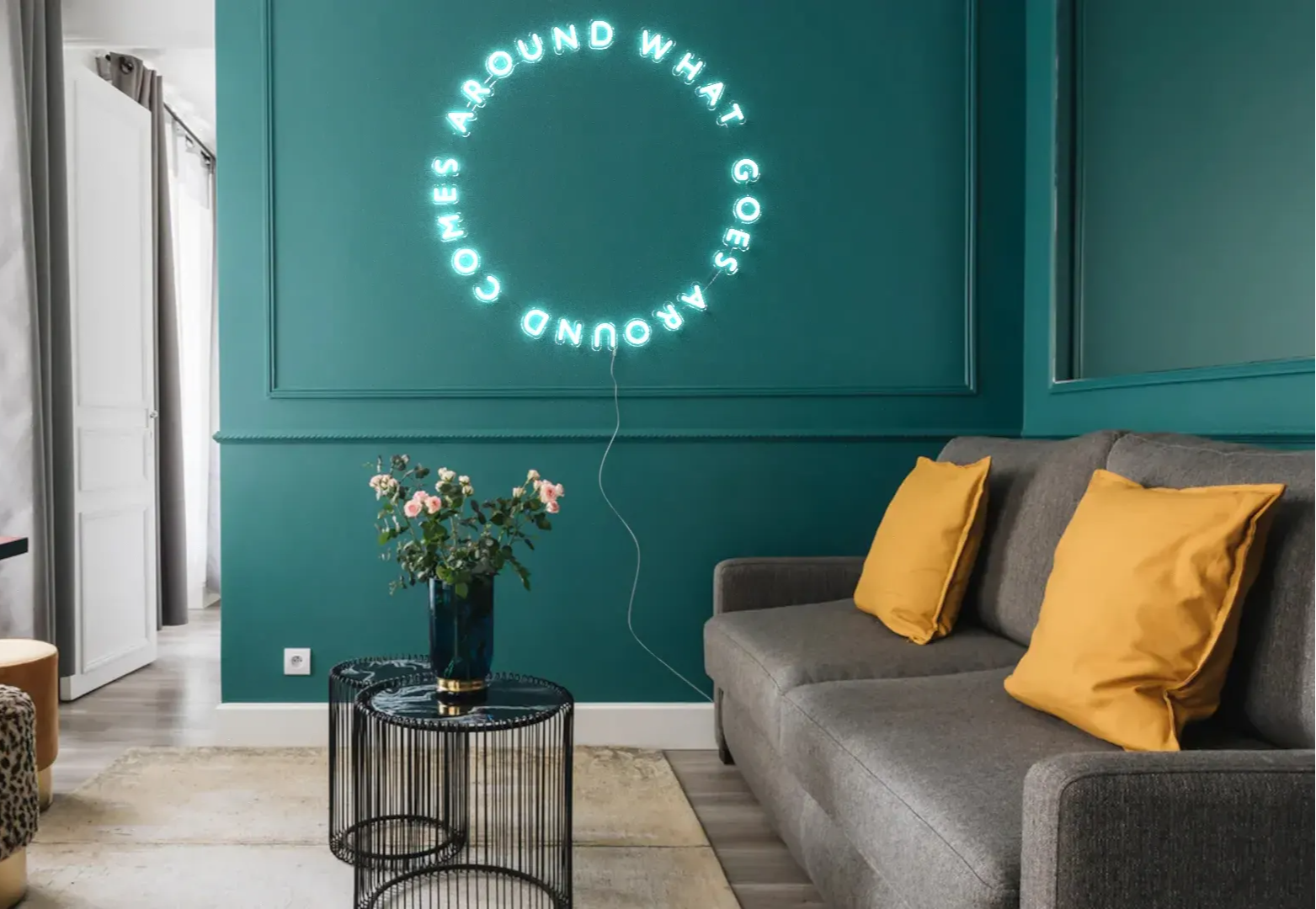 For the Niece or Nephew: Playroom
Cement your cool aunt or uncle status with a sweet neon sign for the playroom. A colorful glow and a fun piece of art makes a lasting impression. So add a pop of color and a dose of attitude to that endless sea of last year's toys. Just remember to watch your step.
Playroom from the yellowpop core collection